We are on a mission to help you be healthier!
Leading you on a journey of managing, preventing, and reversing chronic health conditions
With the support of latest research – Smit.fit aims to overcome a decades-old misconception and establish the preventability, as well as, reversibility of diabetes.
Through our extensive expertise and ever-expanding community, we aid in dealing with chronic health conditions that require constant vigilance.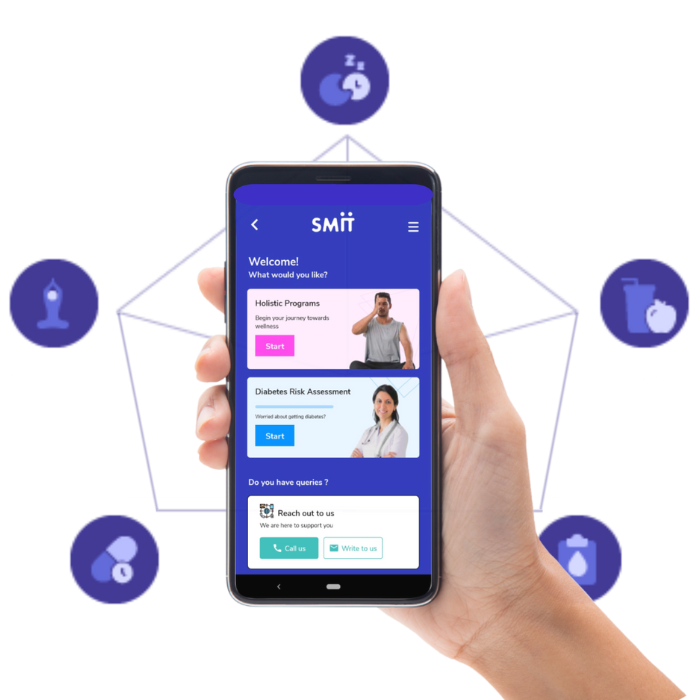 A family of doctors, nutritionists, and fitness specialists guiding you towards a healthier life
Start your healthcare journey in 3 simple steps
Quick onboarding
When you download the Smit.fit app, we take you through a quick onboarding process to gather your health and lifestyle data such as height, weight, exercise routine, diet type, sleep patterns, diabetes data, and medication among other critical information.
Smit.fit builds your unique LifePlan within minutes
Based on the information provided, we establish essential clinical parameters and lifestyle goals. We bring these together into our Pentagon of Self-Care Mastery, which allows you to track and improve your healthcare practices.
Set personalised goals and track your progress
Smit.fit can track physical activity through Apple Health and Google Fit integrations.
Additionally, you can add your medication schedules, calorie intake, as well as, set 90-day goals for weight, blood pressure, and blood glucose (including HbA1c).
Explore our programs
Take charge of your health with Smit.fit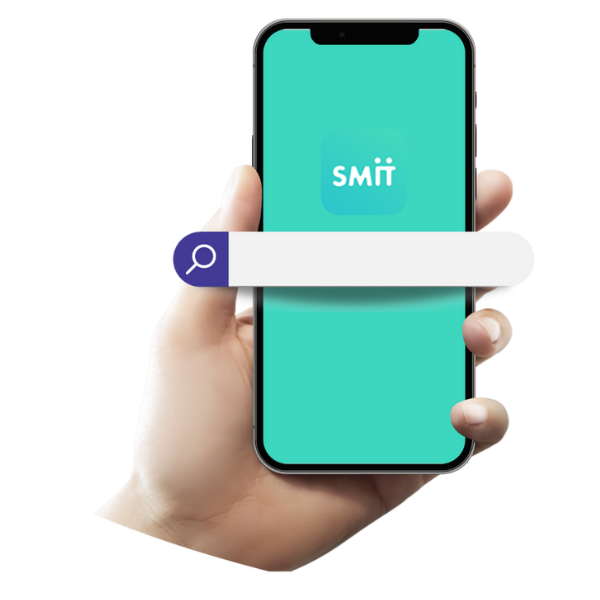 Explore our
programs
Take charge of your health
with Smit.fit
Smit.fit's
Pentagon of Self-care
Your Life Plan is designed to achieve these 5 goals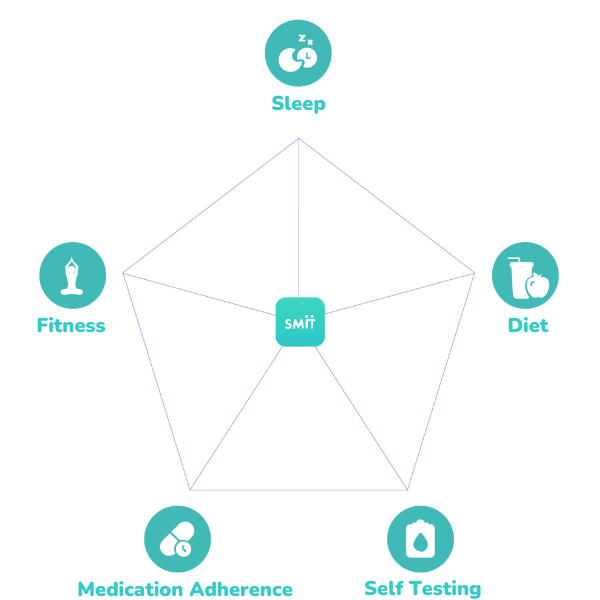 Sleep
Tracking your sleep helps doctor identify patterns and suggest corrections.
Diet
Monitoring your unique food intake and habit helps structure a diet best suited for diabetes management
Self-Testing
Self-assessment of blood pressure, body weight, and sugar levels allows experts to review vitals and provide necessary assistance.
Medication Adherence
Tracking medication and dosage helps reveal patterns which can be worked upon to manage your diabetes better
Fitness
Exercise is prescribed to serve as the best insulin sensitizer - helping reduce blood sugar levels and risk of hypertension
Real life stories of how Smit.fit is helping people manage their health better